WITH US YOU WILL BE FREE TO THINK, DREAM AND WORK
VISUALIZE YOUR FUTURE: WHAT WE DO
Planetek Hellas is a continously growing company able to compete succesfully in the European Space market and is part of the Planetek group.

In the Planetek group we are about 90 men and women, passionate and skilled in Geoinformatics, Space solutions, and Earth science, everyday committed in identifying and designing innnovative solutions which, simplify the adoption of geospatial data, with the main objective to help decision makers understand the world better. We make every effort for the dissemination of a geographic culture and to create positive relationships with all our stakeholders in the geospatial panorama. Ethics, environment and quality are values we believe in and we try hard to preserve with our philosophy.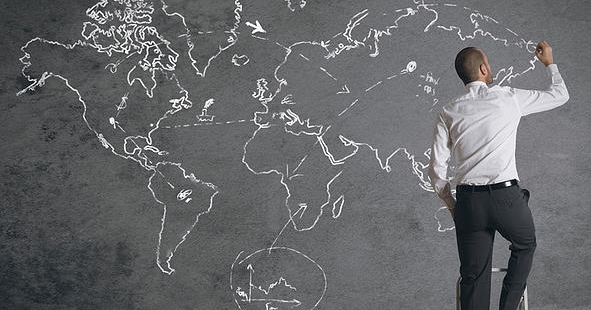 More than 25 years of business, experience and care has led our group being today one of the leading organizations in the design and development of spatial data infrastructures and Earth observation services for the management of earth resources (Marine & Land), Security, Emergency and Climate. The Planetek group consists of Planetek Italia, the parent company, Planetek Hellas, based in Athens, Greece, and two university spin-offs, GAP and GEO-K, based in Bari and Rome, Italy.
We are structured in Strategic Business Units, focused on different markets, in which we offer:
Satellite, aerial and drone data processing for cartography and geo-information production;
Design and development of Spatial Data Infrastructures for geospatial data archive, management and sharing;
Design and development of real-time geo-location based solutions, through positioning systems such as GPS/Gallileo/GNSS and indoor location systems;
Development of software for the satellite on-board data and image processing and for ground segment infrastructures.
Development of software for space science data management (Astronomy, Cosmology).
The model we adopt in all our business activities is based on the principles of Design Thinking. The aim is to identify the best combination, over time, between the user requirements, the technological feasibility and the economic, social and environmental viability.
We usually choose people and then we consider their skills. Our office has opening and closing times, but we are flexible because we are focused on goals. We are informal, reliable and open: we enjoy ourselves doing always new activities, sharing efforts and celebrating the goals reached.
If you think that a team of people like us is so similar to what you are, then with us you  will be free to think, dream and work.
Discover more about us on our social networks: LinkedIn, Facebook, Twitter, Youtube
Positions available
| | |
| --- | --- |
| Mission Operations Engineer | |
| Spatial Data Infrastructure Software Engineer | |
| On-board Software Engineer | |
| ⇒ More Job Vacancies available in Planetek Italia | |
Send your application anyway
If you haven't found any position available or the job positions available in this moment doesn't match with your studies, but you want to submit your employment application for future positions, feel free to write us at   jobs @ planetek.gr (remove blank spaces) and also connect with our social networks to stay informed and updated.